<![CDATA[Just came across a really neat desktop calendar: rainlendar. True, the name's a bit odd but this can be a good addition to your desktop if you frequently look up dates (like me) and need to do lists.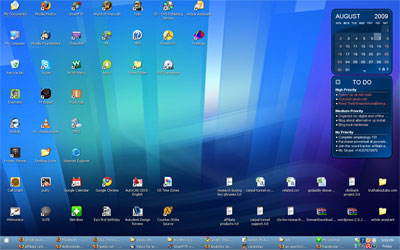 I've always had a knack for fast and useful software and rainlendar was just too nifty to ignore. Its customizable, it doesn't take much space on your desktop and its platform independent so it runs on basically all the major operating systems (Windows, Linux, Mac OS X). Just a couple of features I'd like to mention about rainlendar:
Localized – You can have the user interface in your OWN language yay! Japanese anyone?
Standards Compatible – Uses standard iCalendar format for compatibility with other applications.
Skins – No kidding, yes you can change the appearance of this calendar with skins.
Imports/Export – Events and tasks can be transferred to and from other applications.
To do list – On top of normal events, rainlendar includes a separate to do list.
Alarms – Get notified in advance before the event is due so that you won't forget important events.
Backups – An integrated backup ensure that you don't lose your 79 calendar events and 13 to do items!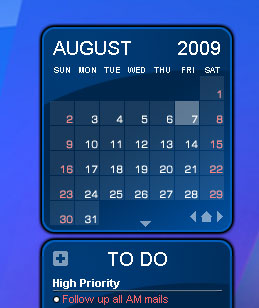 And did I mention that this is free? Yep, a full featured light weight desktop calendar and its absolutely free. There's a pro (paid) version actually but for the average user, the free calendar should be more than enough. You can
download it here
or head to
rainlendar.net
in case you are interested with the pro version. Hope this helps ^_^]]>