<![CDATA[This article will show you how to slipstream a SATA driver for the Acer 4730z on Windows XP. This is required if you want to install Windows XP on your Acer 4730z with SATA enabled. Before we start you'll be needing the following: Blank CD or DVD CD or DVD writer Windows XP SP2 (licensed of course) nLite Acer 4730z SATA driver Why slipstream? Well, the very basic reason is that without the SATA driver loaded during install for your Acer 4730z, the Windows XP installer won't be able to "see" your hard disk. Can't see hard disk, can't install OS. Not much anything to argue about not unless you are too lazy to slipstream and want to take the easier route to install XP on your Acer 4730z laptop. Before anything else make sure you've downloaded and installed the latest version of nLite (nLite download mirror). Which is version 1.4.9.1 as of this writing. nLite makes it easier to slipstream drivers on Windows XP. So here we go: 1. Insert your Windows XP installer CD on your CD-ROM drive.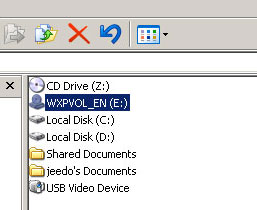 2. Fire up nLite and follow the prompts. First you'll be asked for the location of your installer, for this sample just click on drive E and nLite will automatically look for your installer files. Then, when nLite's done searching, it will prompt for the location of your "writable" install directory. I placed mine in this directory. You can arbitrarily choose wherever you want to place it.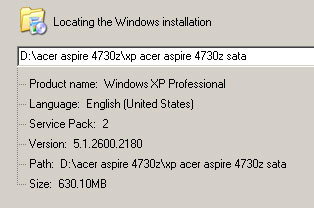 3. On the next prompt you'll see the following dialogue window, just click on the Drivers button and the Bootable ISO. That's all we need for now.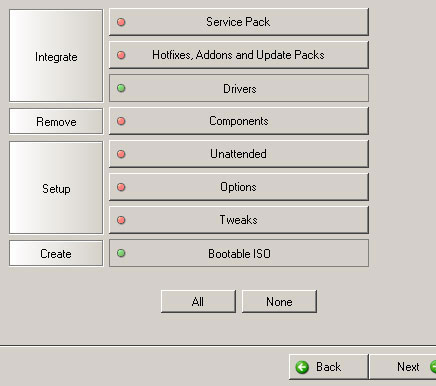 4. When you are done unzip the compressed SATA driver file for Acer 4730z and look for the following files, iaAHCI.inf and iaStor.inf.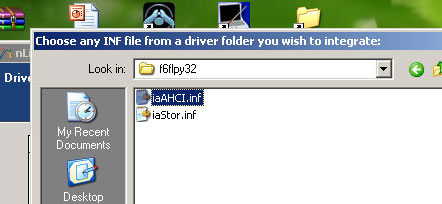 5. On the next dialogue window make sure you choose Textmode driver and select the following drivers (press ctrl at the same time left clicking on the correct driver). We just actually need the ICHM9M driver but I included the ICHM7M and ICHM8M drivers anyway in case I use this on other Acer laptops that require those drivers.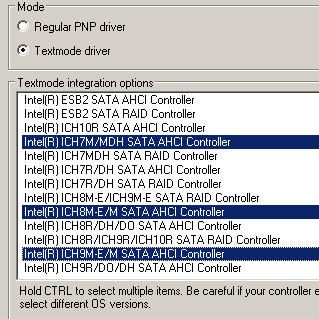 6. Then you'll be prompted if you want to process the installer directory. Just click yes and wait for the integration to finish.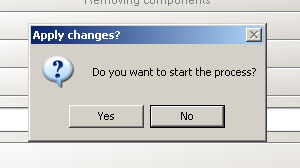 7. On this part, you need to insert your blank CD/DVD and once ready click on the Burn button to initiate cd writing. Once burning is done, just click on the next button.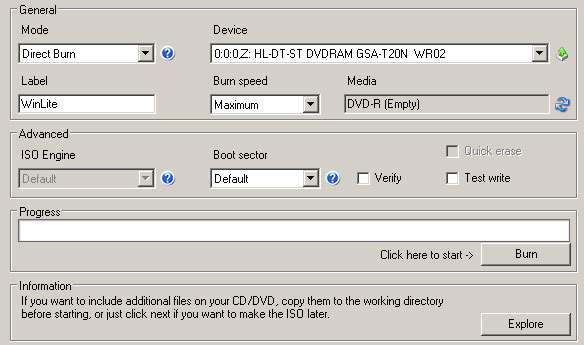 8. Congratulations, you now have a Windows XP installer with a slipstreamed SATA driver for the Acer 4730z.
You may now use the cd to install a clean copy of Windows XP on your Acer 4730z laptop. Hope this helped a few people out there. Up next, I'll show you how to successfully install all the drivers for the Acer 4730z laptop for Windows XP. ^_^]]>